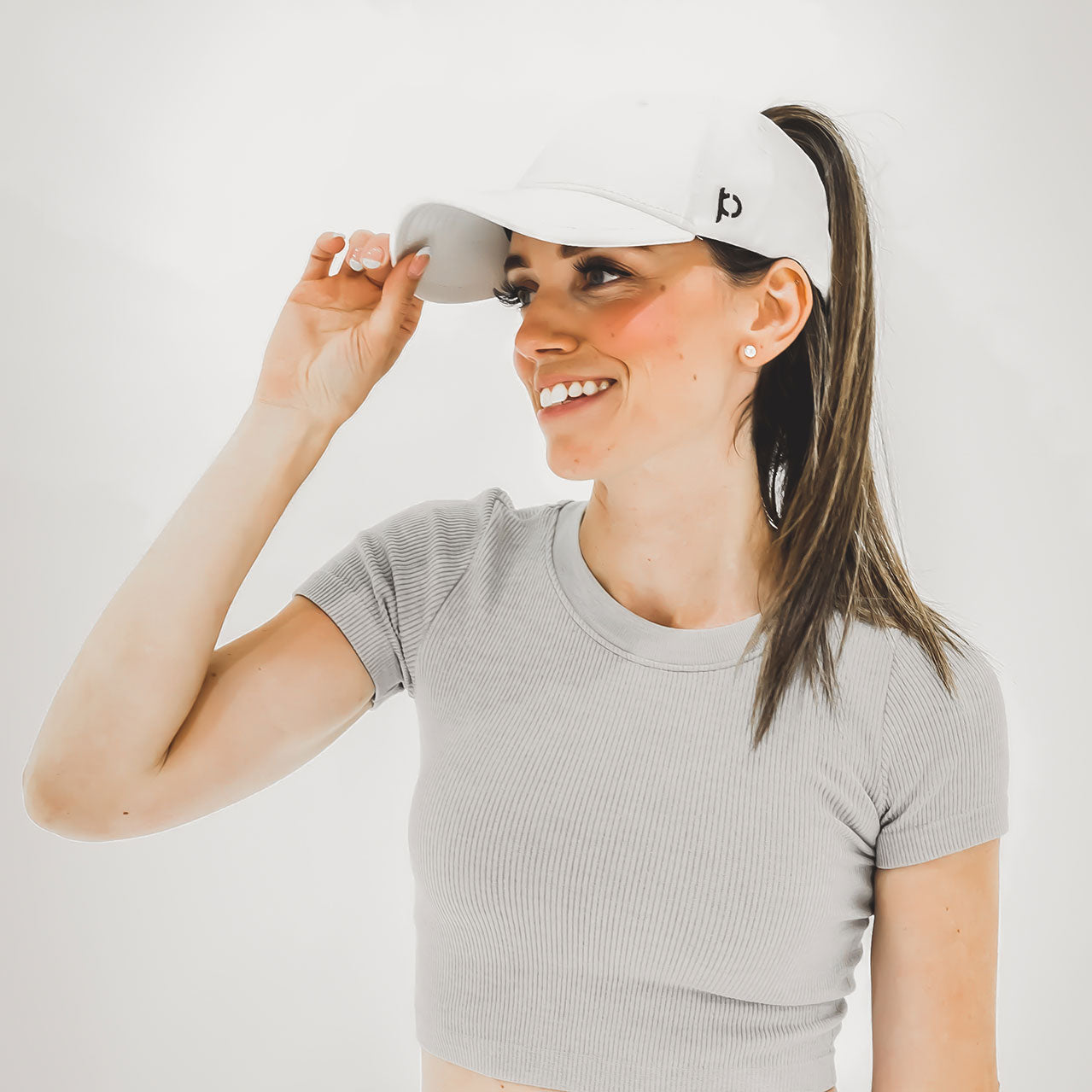 Hi, friends, welcome!
I'm Stacey Keller, the founder of Ponyback hats! Ponyback was born out of my own frustration. As a mom of 3 boys, I was obsessed with ensuring they were wearing ball caps all summer long; and staying protected from the sun. One day my oldest called me out for not wearing a hat as well... That set about my journey to find a hat I loved. I quickly realized that the high quality ball cap I was looking for, didn't exist.  I loved the idea of a full back or stretch fit hat, but it didn't seem feasible or realistic to have, when I could only wear it with a down hair style. I realized what I wanted was a quality fitted hat with a closeable opening!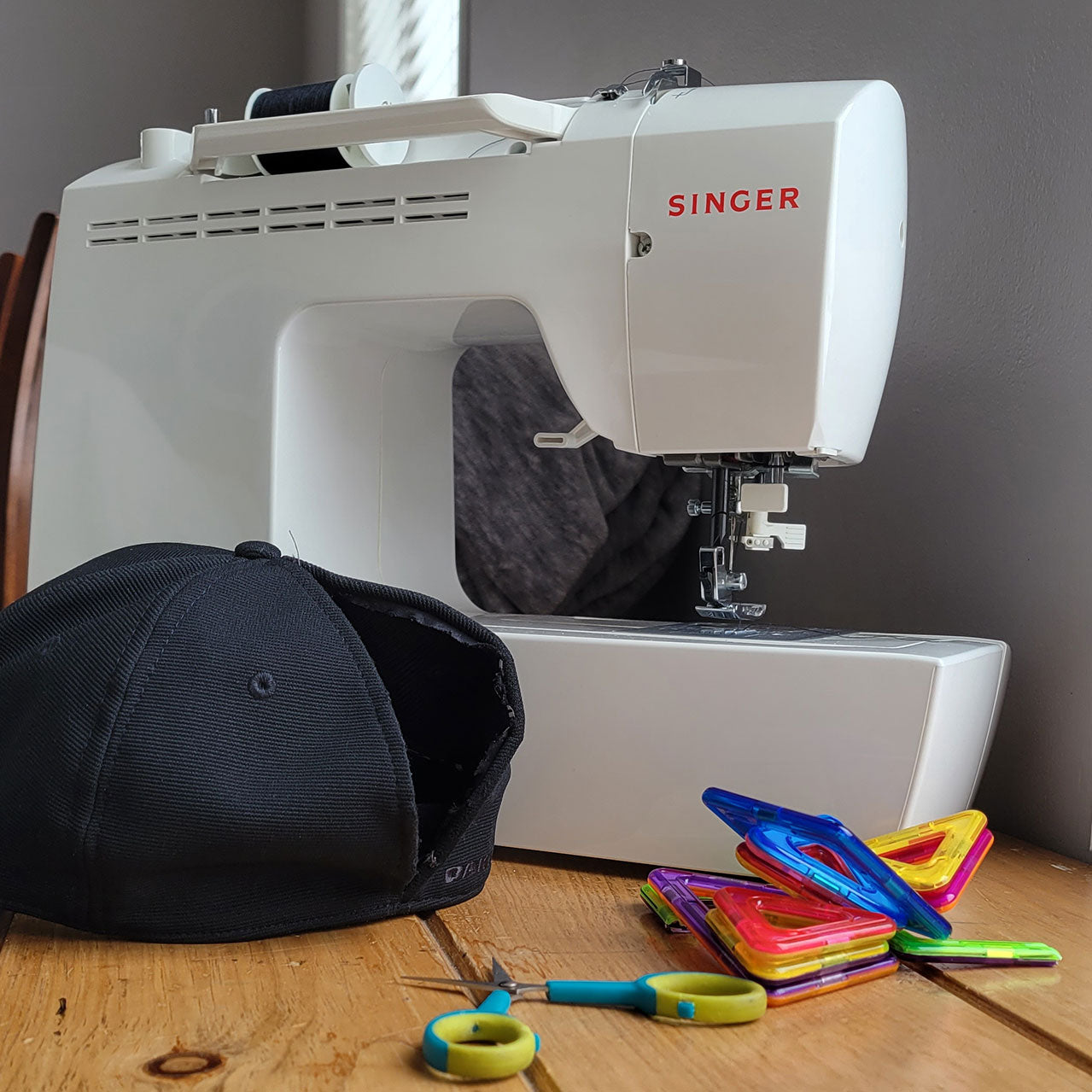 I decided that maybe I could solve my own problem!
I took out my sewing machine, ripped apart a very nice stretch fit hat and with some luck, I came up with my first prototype; a hat with a closeable opening at the back. The instant I put on the hat and it closed up around my messy bun, I felt a surge of OMG I HAVE to make this hat!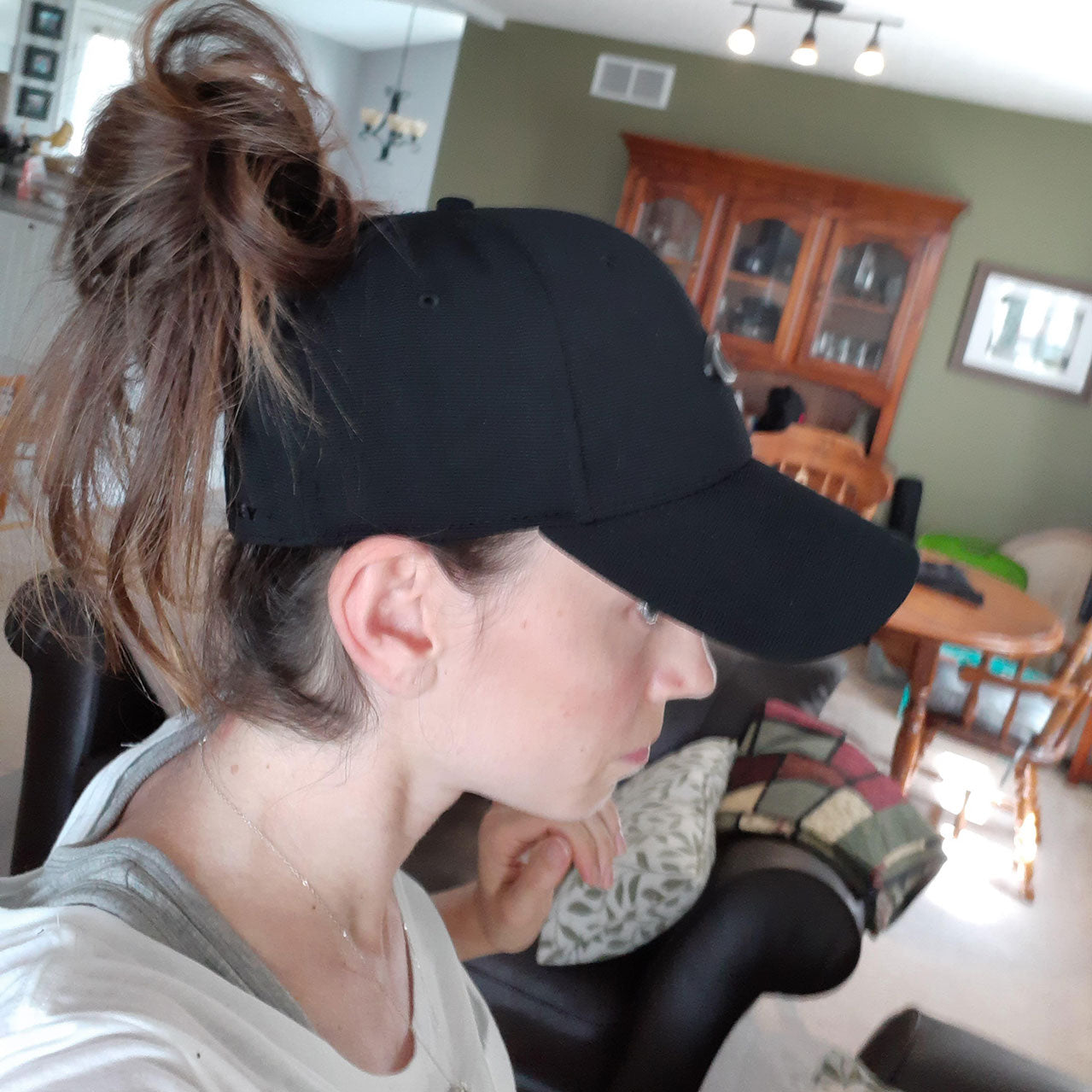 This image is the very first prototype I created, I took a selfie and sent it to my husband that day - telling him I just thought of a business idea!
Fast forward, I am very committed to bring a quality, fashionable and functional hat to the market, that will forever transform how women feel about wearing baseball hats. Thanks so much for taking an interest in this product, I hope that you fall in love with it, as much as I have!
For a deeper dive on the crazy story, and all of the moving parts that helped Ponyback get here - join our YouTube community for everything behind-the-scenes! Check out the video: How Ponyback Started for the full story!