At the hat of the matter
We're really into hats that fit you and your hair!
The hole above the adjustable strap isn't for your hair; it's there to facilitate the creation of OSFM hats. Our patented magnetic seam has been designed to accommodate both thick and thin hair! The magnetic seam can easily adapt to high and low hairstyles, eliminating the need for fussing or constant adjustments. Gone are the days of buttons, snaps, and velcro! Enjoy a well-made hat available in seven sizes to fit you perfectly!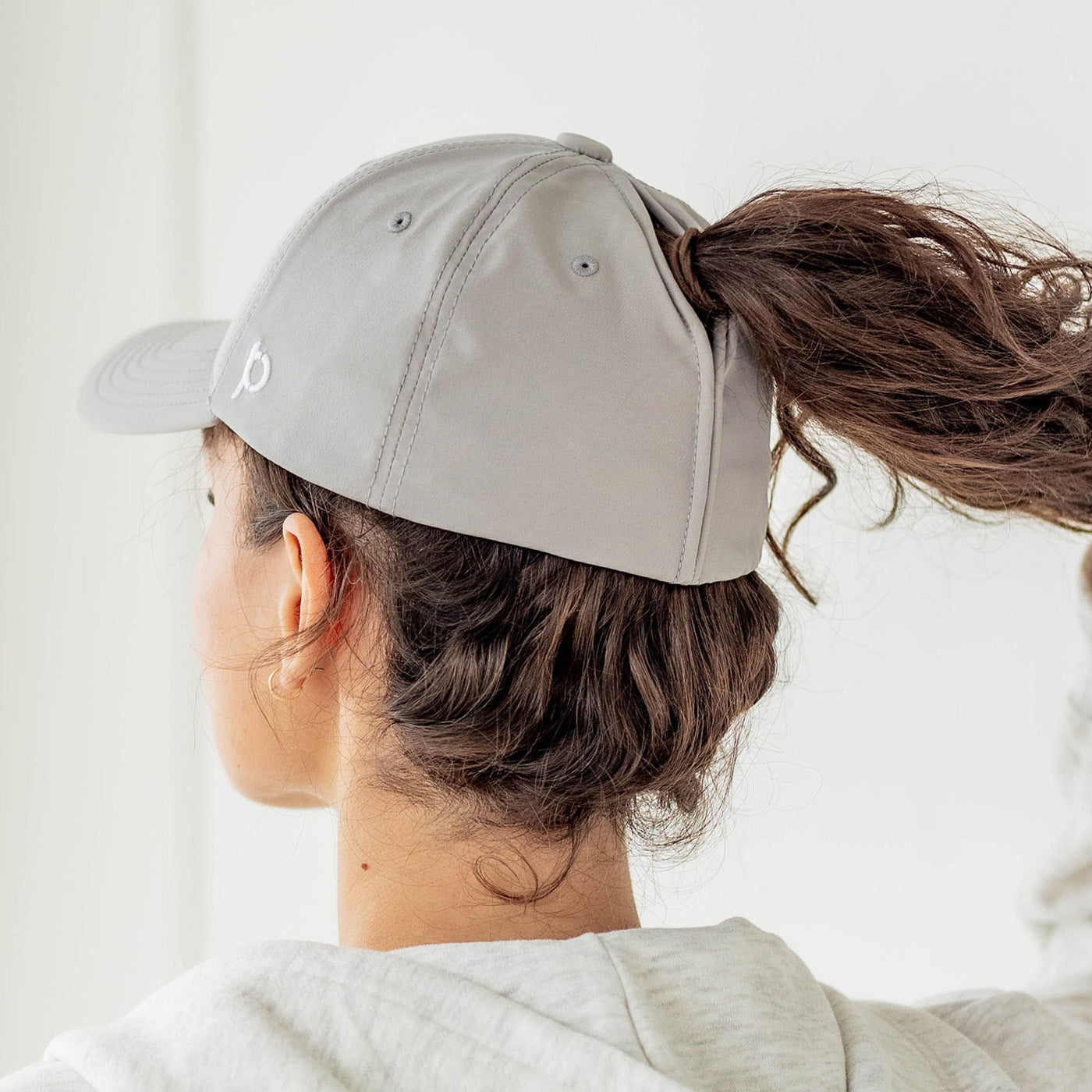 It's in the details
Our Quality
Our hats are crafted by the global leader in hat manufacturing. This carries with it the assurance of unparalleled quality. These industry leaders have honed their expertise over years of innovation and precision, setting the gold standard for hat production. They proudly hold WRAP certification, a global symbol of ethical and responsible production, reflecting their dedication to quality, fair labor, safety, and sustainability.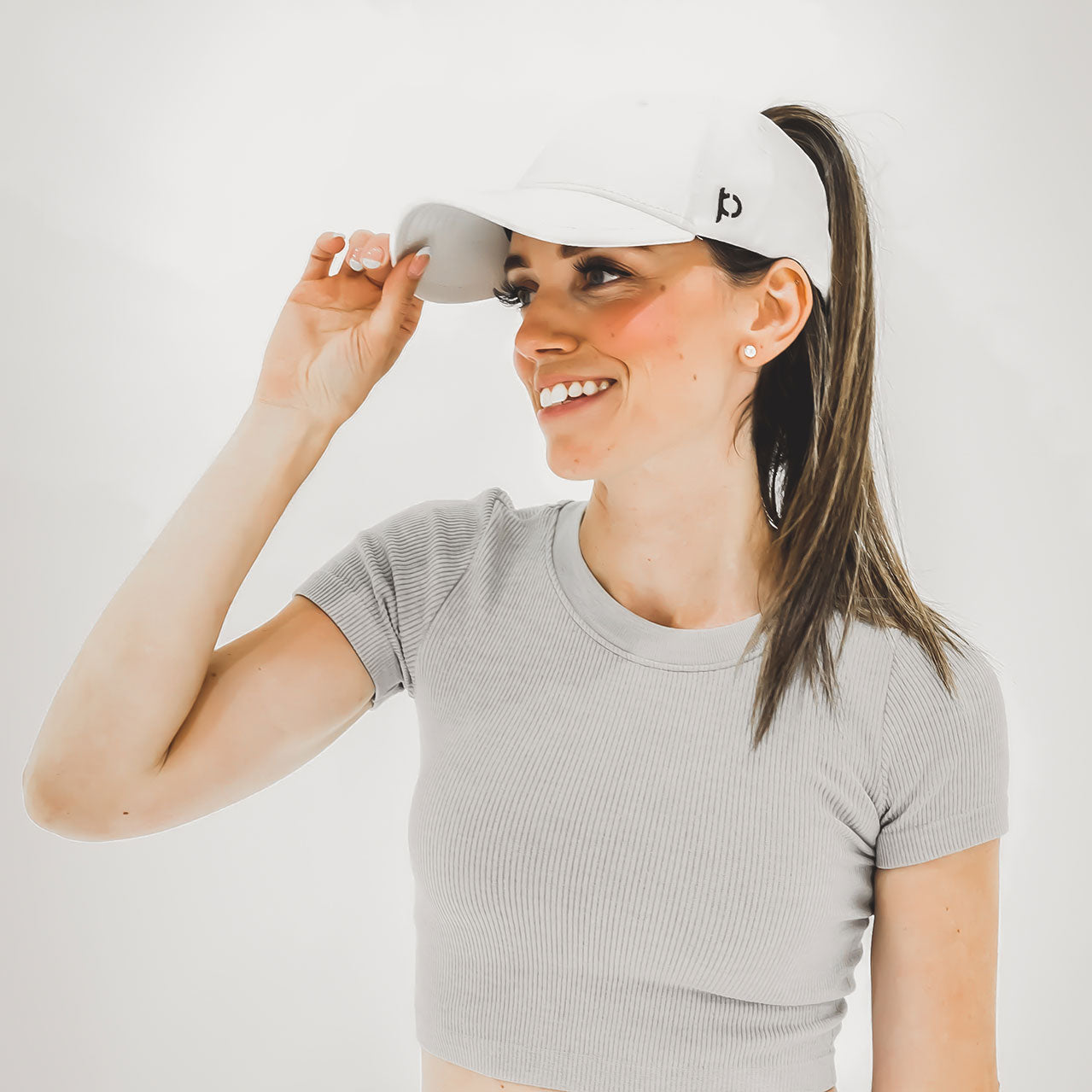 From our Founder
I'm hat obsessed!
There's something about a quality fitted hat – it sits just right, tailored to your specific dimensions, and, best of all, it looks great! My passion for fitted hats, coupled with my long hair, inspired me to embark on a journey to create my dream hat. To say I'm obsessed with hats would be an understatement. My mission is simple: I want every woman to feel that she has a hat she adores. We're on a mission to offer high-quality, well-fitting, inclusively sized hats for people with long hair everywhere!
It started with Stacey's crazy idea
From then to now...
The frustration
I have 3 boys and when they were small we would spend hours outdoors during the summer at the splash pad and soccer. I was strict about my boys wearing hats. One day, my oldest asked why I wasn't wearing one. This made me search for the perfect fitted hat like the ones I got for my boys. I loved the quality and style of those hats. However, I realized that a fitted hat didn't work for my long hair on hot summer days. That's when I wondered, what if a fitted hat had a closeable opening?"
The idea
One afternoon, while my sons napped, I disassembled a branded hat and tried sewing overlapping flaps, which failed. After undoing my sewing attempt, I noticed the hat's back seam was almost closing by itself on the dining table. I considered closure options like zippers, buttons, snaps, and velcro but dismissed them for hair concerns. Then, I had a eureka moment - magnets. I found magnets from my kids' Magformer toys that fit perfectly into the open back seam. I discreetly secured them, and the prototype design gradually evolved into what it is now.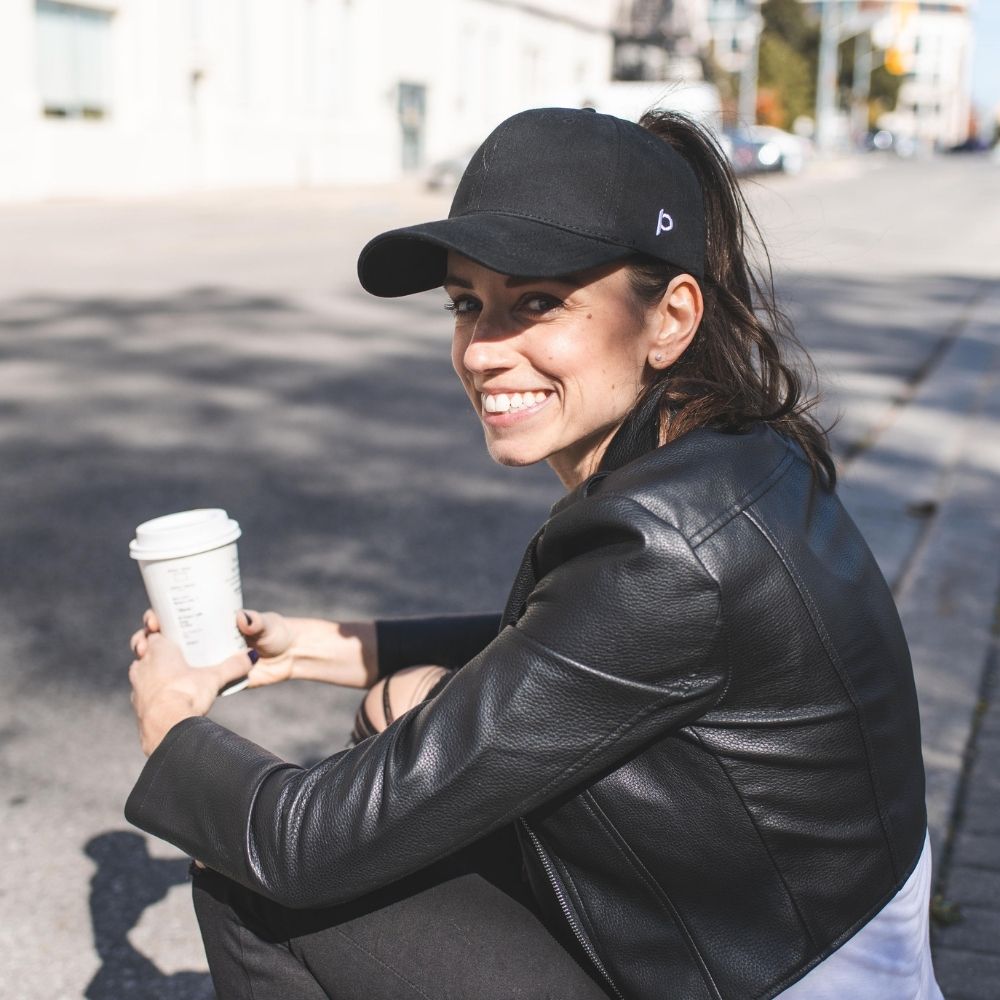 Getting it made
Armed with my prototype, I patented the idea and began the search for a manufacturer. I discovered that only a few excel at crafting quality stretch fit hats. Through a fortunate connection via a friend, I found a global hat manufacturer known for integrity and a passion for innovation. By the end of 2019, I held my flawless first official sample from a wrap certified manufacturer.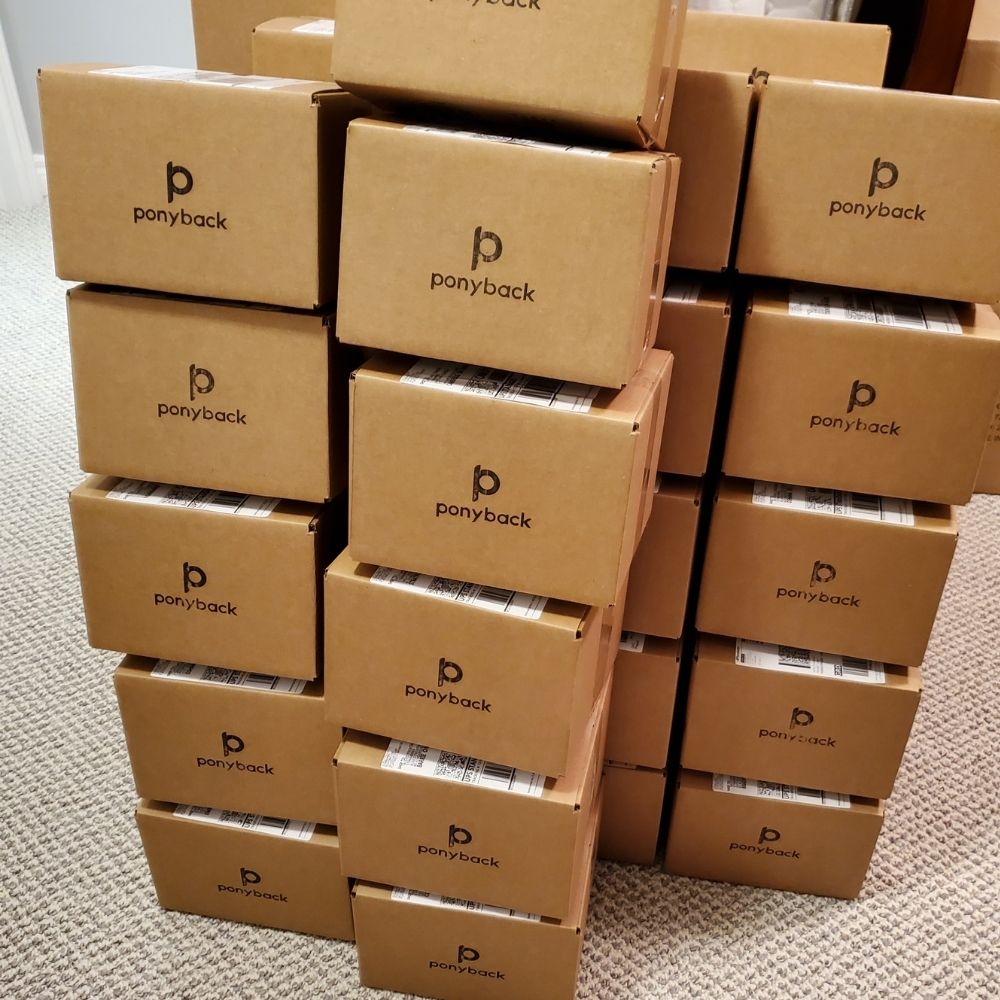 The launch
I eagerly placed my first order but then, in early 2020, the pandemic struck. My plan to launch in early spring was thwarted as my product shipment faced multiple delays. To bridge the gap, I launched a pre-order, hoping the shipment would arrive soon. It finally did in mid-July 2020, and by the end of the summer, we sold out. With that success, I made the leap to focus on building Ponyback full-time, quitting my teaching job.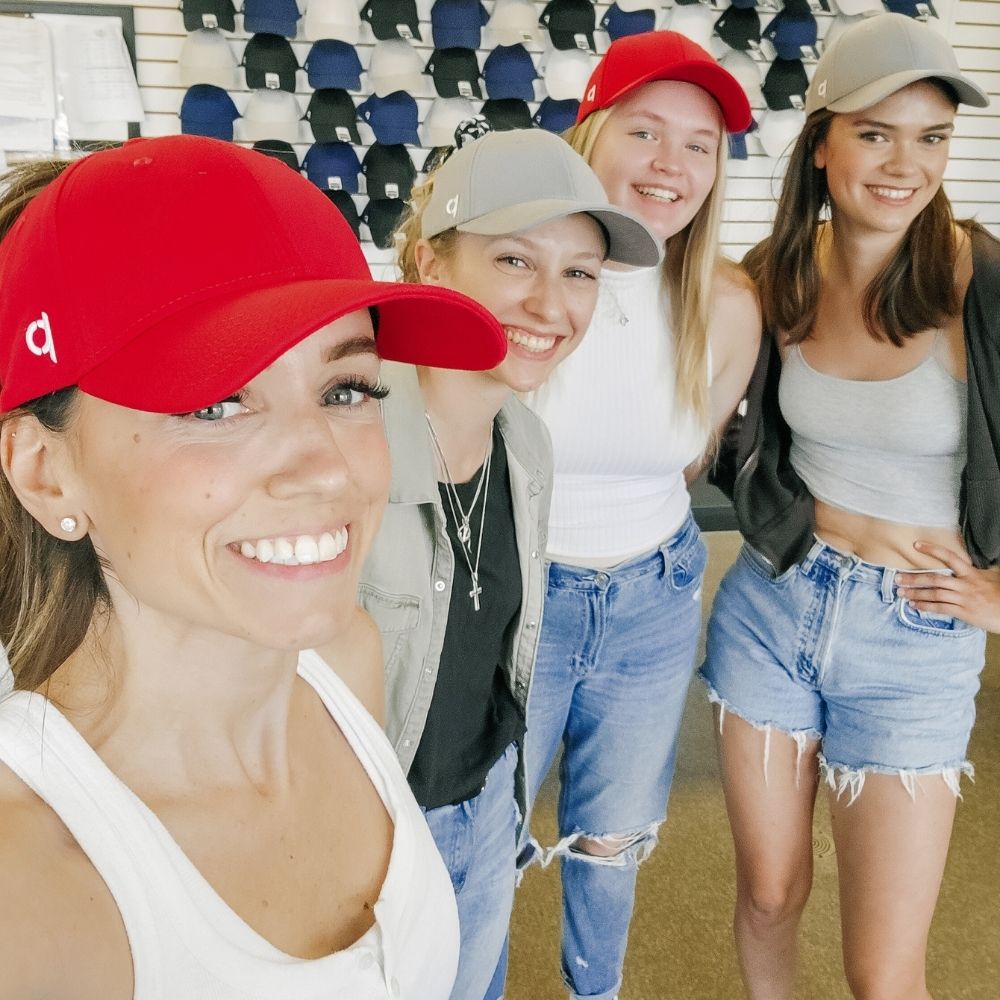 Our Growing Team!
Fast forward three years, and we've experienced significant growth! In 2022, we appeared on Dragons' Den and received an offer from Manjit. Since then, we've assembled a small yet mighty team. You've probably seen Jacqueline, our Director of Brand, on our social media, and perhaps had a chat with Christine in our customer service department. We also have a few part-timers who complete our team in Plattsville (a small town) near Toronto, Canada!